Best Michigan Sports Betting
Online Sports betting is live and legal in Michigan. Find the best Online Sportsbooks and get up to $2,000 Risk-FREE when you create a new account.
#1

BetMGM Sportbook
Why We Like Them
BetMGM Online Sportsbook Michigan has everything a sports bettor could want! Place all types of bets on your favorite teams and get up to a $600 Risk-Free bet with your first deposit!
#2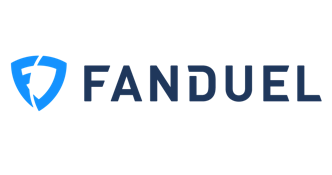 FanDuel Sportsbook
Why We Like Them
FanDuel dominates the DFS industry & has quickly become one of America's favorite online sportsbook brands. Join FanDuel Sportsbook & place your first bet risk-free, up to $1,000!
#3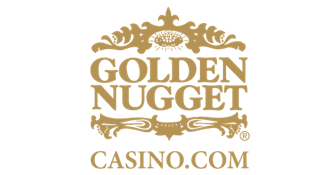 Golden Nugget Sportsbook
Why We Like Them
Golden Nugget Online Sportsbook is one of the most well-known names in Michigan. Get a Risk-Free bet of up to $250 when you create a new account today!
#4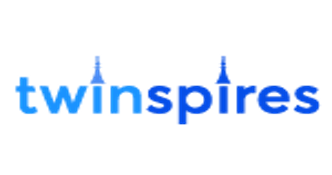 TwinSpires
Why We Like Them
#5

WynnBet Online Sportsbook
Why We Like Them
#6
Free Promo Code, Big Jackpots, Fastest-Growing in the U.S.A.

BetRivers Sportsbook
Why We Like Them
BetRivers.com will match your first deposit, up to $250 FREE. Choose your state to get the right promo code listed on MichiganWinners! Play at BetRivers Sportsbook in CO, IA, IL, IN, MI, NY, PA, and VA! 21+
#7

Four Winds Online Sportsbook MI
Why We Like Them
Four Winds Online Sportsbook is a good, solid sportsbook. While it may not have an enticing Welcome Bonus or any sort of loyalty program, they do offer everything that you would want and reasonably expect from a fairly new online sportsbook. We are sure that Four Winds Online Sportsbook will go from strength...
#8

Parx Online Sportsbook MI
Why We Like Them
While Parx Online Sportsbook Michigan may not be one of the best or most popular online sportsbooks in the Wolverine State, it is also far from the worst. While their Welcome Bonus can best be described as average, it does have to be rolled over just once before you can withdraw any winnings you may have accu...
#9

PointsBet Online Sportsbook
Why We Like Them
There is a lot to like about PointsBet Online Casino Michigan. Let's start with their best-in-state Welcome Bonus that consists of 2 risk-free bets worth up to $2,000. The first risk-free bet is a regular fixed-odds wager worth up to $500 while the second is a risk-free pointsbet worth up to $1,500.Next is th...
#10

Caesars Online Sportsbook
Why We Like Them
There is a lot to like about Caesars Online Sportsbook Michigan. Let's start at the top, with their very generous Welcome Bonus of a risk-free bet worth up to $1,001. Next, is their mobile which many regards as being one of the very best in the industry. The app works smoothly, is intuitive when it comes to n...
#11

FOX Bet Online Sportsbook
Why We Like Them
We love the variety of sports players and types of wagers players can place at FOX Bet Online Sportsbook MI. We must mention that the odds they offer are extremely competitive compared to the competition, and are often superior to those offered by big names such as BetMGM, DraftKings, and FanDuel.Next, we lov...
#12

Barstool Online Sportsbook
Why We Like Them
We obviously just love their two-part Welcome Bonus package that currently consists of a risk-free bet worth up to as much as $1,000 and a $10 no-deposit bonus.We like their simple, intuitive, and feature-packed mobile app that is available for both Android and iOS users.Other than that, Barstool is mostly no...
#13

DraftKings Sportsbook MI
Why We Like Them
Michigan Online Sports Betting 
Michigan legalized all forms of online gaming at the end of 2019. This includes sports betting, online casinos, and online poker. Bettors knew from the start that it would take time for the Michigan Gaming Control Board to set the rules and regulations for online gambling and verify all sports betting apps before the first bets could be placed.
After a slow start, things are starting to pick up with more than a dozen MI sportsbooks now operating and the traditionally slow summer months now a thing of the past.
History of MI Online Sports Betting
Sports betting has had a long and winding path from when it was first legalized to the launch of MI online sportsbooks. Let's take a look at some of the key moments: 
2019
December – online gambling is legalized in the state of Michigan
2020
March - Michigan's first retail sportsbooks launched retail sports betting lounges with Detroit's three land-based casinos

March-August:  Due to the COVID-19 pandemic, Detroit's casinos' shutdown as part of the lockdown aimed at minimizing the spread of the virus

September (4th) – BetMGM MI Online Sportsbook announces they have entered into a sports betting partnership with the Detroit Lions (NFL)

September (23rd) – Michigan Gaming Control Board holds public hearings
2021
January – Pointset MI Online Sportsbook release a statement and announces they have entered into partnerships with the Detroit Pistons (NBA) and the Detroit Red Wings (NHL)

January (21) – BetRivers MI Online Casino announce their partnership with the Detroit Pistons (NBA)

January (22) – Michigan Gaming Control Board announces the launch of online sports betting apps

January (29) – Michigan Gaming Control Board announced the launch of the state's first online poker app along with the launch of two MI online casinos and other sports betting apps

February - Michigan Gaming Control Board announced the launch of the first tribal casino branded sportsbook app by Four Winds Casino

March – DraftKings is the first sportsbook app to appear on Google Play, the Android app platform

April – FanDuel, the Detroit Red Wings (NHL), and the Detroit Tigers (MLB) announce their official partnership

May – MI online sportsbooks prepare to start accepting wagers on niche sports like table tennis, darts, professional eating contests, and more

May – Henry Williams is appointed to the position of Director of the Michigan Gaming Control for the next six years by the Michigan Senate
Michigan's Online Sportsbooks
Things look better for sports betting fans in the Wolverine State than anywhere else in the United States. Why? Simple, every casino in Michigan has already pledged that it will also offer an online sportsbook. That means that by the start of 2022, we could have as many as 26 online sportsbooks if Detroit's three commercial casinos and 23 tribal casinos from across the state manage to keep to their word. Michigan currently has ten online sportsbooks, with all of them launching on day one. 
We can expect the remaining 16 to steadily roll out as the months' pass in 2021. Now, let's take a closer look at the MI online sportsbooks already accepting wagers.
BetRivers MI Online Casino
BetRivers Michigan Online Sportsbook is part of Rush Street Gaming, a parent company that operates some of the most popular sportsbooks around. BetRivers MI Online Sportsbook set out with ambitious plans that would see them become more than just another sportsbook and currently offers players casino and social gaming in addition to sports betting. 
BetRivers MI Online Sportsbook is the result of a partnership between BetRivers Casino and Little River Casino.
The BetRivers platform also operates in Pennsylvania, Colorado, New Jersey, Virginia, Illinois, and Indiana. 
William Hill MI Online Sportsbook
William Hill started operating in Michigan with two retail sportsbooks, both located in casinos. One of their retail sportsbooks is located at Williamsburg's Turtle Creek Casino & Hotel, while the other is found in Sutton Bay's Leelanau Sands Casino.
William Hill made maximum use of the local licenses they were awarded and was ready to roll out their online sportsbook and online casino on day one. 
With the recent acquisition of William Hill by Caesars Entertainment, we may see the sportsbook rebranding as Caesar Sports in the near future.
BetMGM Sportsbook
BetMGM is MGM Resort's official sports betting division. This MI online sportsbook is the result of a partnership between MGM Resorts and MGM Grand Detroit. BetMGM Sportsbook was one of the first online sportsbooks to launch in Michigan and has since gone on to become the official sports betting partner of the NFL's Detroit Lions.
BetMGM MI Online Sportsbooks is one of the best and most popular online sportsbooks currently operating in the United States thanks to its excellent mobile app, range of sports, and live betting options. 
The app is available to Android and iOS users.
FanDuel Sportsbook Michigan
FanDuel MI Online Sportsbook is the result of the partnership between FanDuel and MotorCity's Casino Hotel. MotorCity Casino is also the location of FanDuel's retail sportsbook. FanDuel also operates in Michigan as an online casino.
FanDuel MI Online Sportsbooks has gone on to partner with three of Detroit's big four sports teams – Detroit Pistons (NBA), Detroit Red Wings (NHL), and Detroit Tigers (MLB).
WynnBET Sportsbook Michigan
WynnBet MI Online Sportsbook is a popular sportsbook known among sports betting fans for its extensive range of college and professional level sports, along with its special parlay odds boosters. 
Any time that a player makes a deposit or places a wager, they earn chips. These chips can be spent by the player to boost their odds or change the bets in a risk-free wager.
This MI online sportsbook can be accessed via desktop on WynBet's website or mobile app (which is available to Android and iOS users). 
Many users cite their preference for WynnBet's mobile app rather than the competition offerings because of just how easy it is to navigate and the handy search bar that is permanently located at the top of each page.
PointsBet MI Online Sportsbook
PointsBet teamed up with Northern Waters Casino Resort to create PointsBet MI Online Casino. Since its launch, PointsBet Online Sportsbook became the first online sportsbook in Michigan to partner with an MLB team – the Detroit Tigers.
DraftKings Sportsbook Michigan
DraftKings is one of the biggest names when it comes to online casinos and online sportsbooks and currently operates in 11 states across the US (Virginia, Colorado, Illinois, Iowa, Indiana, New Jersey, New Hampshire, Pennsylvania, Tennessee, and West Virginia. They also operate as an MI online casino.
DraftKings was granted a license to operate an online sportsbook in Michigan after partnering with the Bay Mills Resort & Casino, owned by the Bay Mills Indian Community. 
DraftKings MI Online Sportsbook has recently inked a partnership deal with the Detroit Pistons (NBA).
Golden Nugget MI Online Sportsbook
The Golden Nugget brand first gained popularity as one of the best online casinos in New Jersey. They have since expanded into the online sportsbook market and began to emulate the success of their NJ online casino.
Barstool MI Online Sportsbook
Barstool Sports became a part of the sports betting market in Michigan thanks to their partnership with Greektown Casino, earning them an online sportsbook license. Keep an eye out for their upcoming mobile app.
TwinSpires Sportsbook Michigan
Until earlier this year, TwinSpires sports betting division operated at BetAmerica. This MI online sportsbook has become well-known for its excellent market depth, lines, and promos (which usually consist of free bets, odds booster, and special parlays).
TwinSpires sportsbook currently has a top-rated app in the App Store, proving they know how to create an excellent mobile app. We are expecting their soon-to-be-released sports betting app to follow suit.
FOX Bet MI Online Sportsbook
The Stars Group teamed up with Odawa Casino to earn a license to operate an online sportsbook in Michigan, creating FOX Bet. As one of the state's newer online sportsbooks, FOX Bet faces an uphill battle against the more established names. 
They currently accept wagers on an impressive selection of sports (including the biggest draws such as hockey, football, basketball, and baseball.
Four Winds Sportsbook
Four Winds was the first of Michigan's tribal casinos to launch an app for its online sportsbook. In 2020, the Four Winds Casinos in New Buffalo, Hartford, and Dowagiac launched their retail sportsbook locations. The New Buffalo Sportsbook has 18 kiosks, while the remaining two each have six.
In February 2021, the Four Winds mobile app launched and is available for Android and iOS devices; however, if you're a traditionalist, you can still play on their mobile-optimized website.
The app currently offers betting on 18 sports, from popular professional leagues like the NFL, MLB, NHL, and NBA, NCAA hoops and football, European Football, and much more.
MI Online Sportsbooks Coming Soon
In addition to the online sportsbooks we have already mentioned, there is quite a few more set to launch during the back half of 2021.
FireKeepers Sportsbook
FireKeepers Casino and Hotel teamed up with Scientific Games when they created their retail sportsbook at Battle Creek Casino. Scientific Games boasts a varied selection of games and machines to go along with their portfolio of online services, which could prove invaluable when it is time to launch their app. 
Parx Casino
Parx Casino is Pennsylvania's highest-grossing commercial brick-and-mortar casino, and they already have an online presence in New Jersey with their online casino. With this in mind, we can't imagine it'd be too long before they add the missing puzzle piece and make use of their license by launching retail and online sportsbooks together with Gun Lake Casino. 
IGT PlaySports
IGT PlaySports is one of the world's largest companies in gaming infrastructure and stands toe-to-toe with names like The Stars Group and Scientific Games. It is a bit odd not to see them involved in the online sports betting industry of Michigan. That being said, we feel as if it is only a matter of time before they stake their claim.
Soaring Eagle Casino and Resort
The Soaring Eagle recently created the Ascend Sports Bar, which will also serve as a retail sportsbook. Having already dipped a toe into the MI sports betting waters, we are confident that an online sportsbook would see them flying higher than ever before.
Retail Sportsbooks in Michigan
Before online sportsbooks became a reality in Michigan, the only way players could place a wager on their favorite team was to go to a local brick-and-mortar sportsbook and do it in person. Today, players not only have the choice of several retail sportsbooks but no longer need to even leave the house to place a bet.
Let's take a quick look at some of Michigan's retail sportsbooks:
FanDuel Sportsbook - MotorCity Casino Hotel, Detroit

BetMGM Sports Lounge - MGM Grand Detroit, Detroit

Barstool Sportsbook - Greektown Casino, Detroit

Four Winds Sportsbook - Four Winds Casinos at New Buffalo, Dowagiac, and Hartford
River Rock Sportsbook - Little River Casino, Manistee

Dacey's Sportsbook - FireKeepers Casino, Battle Creek

DraftKings Sportsbook - Bay Mills Resort, Brimley

Stage 131 Sportsbook & Lounge - Gun Lake Casino, Wayland

Onyx Sports Book By William Hill - Turtle Creek, Williamsburg, and Leelanau Sands Casino, Leelanau Peninsula

BetAmerica - Island Casino in Harris
MICHIGAN'S ONLINE BETTING REVENUE
As expected, online sports betting in Michigan has been quite successful over the first four months, bringing in over $400 million in sports betting handle. The three biggest earners have been:
1.       FanDuel MI Online Sportsbook
2.       BetMGM MI Online Sportsbook
3.       DraftKings MI Online Sportsbook
One of the top reasons many states have chosen to allow online sports betting is the significant revenue it brings to the state. This revenue comes in from several different avenues, including:
$50,000 fee to apply for sports betting license

$100,000 per online sportsbook in sports betting licensing fees

$50,000 annual renewal fee
In addition to the above, every online sportsbook operator in Michigan must pay a general tax rate of 8.4% on the adjusted gross revenue made from sports betting. 
The state does not just earn revenue from the operators alone. Players are expected to report any winnings they may have been paid out over a certain amount as part of their annual income tax return. The tax rate on these winnings is 4.25%.
Michigan Online Sportsbook Betting Bonuses
There is more to online sports betting than the convenience of placing wagers on your favorite team/player without leaving your home. Each sportsbook in Michigan offers several different bonuses to attract new players and then keep them; however, it's important to remember that these bonuses almost always come with terms and conditions. The most popular requirement that prevents players from collecting their bonus and cashing out is the wagering requirement (playthrough requirement). However, if you know what you're doing, these bonuses can end up making a big difference to your balance.
Deposit Bonus
With a deposit bonus, the sportsbook adds to the amount the player deposits into their account. For example, let's say one of the online sportsbooks offers a 20% match of the player's deposit, up to a maximum of $500. This means that the sportsbook will contribute $1 for every $5 the player deposits. For example, if you deposit $100, the sportsbook will deposit $20 as a thank you for playing on their platform. 
No Deposit Bonus
With a no deposit bonus, the player does not have to do anything apart from sign up. The amount is usually much smaller than what is offered with deposit bonuses, but free money is free money. For example, a sportsbook might offer a new player a $5 no deposit bonus if they verify their account within three days of signing up.
Risk-Free Bets
Some sportsbooks offer new players free bets up to a specific value on registration. The player will have to use their own money to make the wager. However, if they lose that bet, they will be refunded. For example, once a new player signs up, they can make a $200 bet without the risk of losing any money. If the player loses the bet, the sportsbook will then refund the $200 worth of bonus bets. 
Michigan's Most Popular Sports Teams
When it comes to which teams most residents of Michigan tend to wager on, it is usually the state's teams that compete in the big four professional leagues – the NFL, the NBA, the NHL, and MLB.
Let's start with the NFL, where teams compete for football's ultimate prize – the Superbowl. The local NFL team is the Detroit Lions and will mostly be the most backed team when wagering on professional football in the Wolverine State. While they may be the team most Michiganders back, players are free to bet on any team in the NFL.
In the NBA, Michigan is represented by the Detroit Pistons. This team, unlike the Lions, has won the title several times. 
Next up are the Detroit Red Wings, who represent Michigan in the NHL. Of all Michigan's professional teams, the Red Wings have seen championship glory most recently. 
The final member of Detroit's Big 4 is the Detroit Tigers, who play in the MLB to secure the World Series title. Pretty much everyone in Michigan, apart from soccer fans, has a professional team to wager on.
The good news is that while some states restrict betting on college-level sports, Michigan is not one of those states. This means that Michiganders are free to place any wager they wish on their favorite college teams. Go University of Michigan, Wolverines! 
The Wolverine State may allow betting on college-level sports, but it does draw the line for high school athletic events due to the Lawful Sports Betting Act. This act aims to protect minors' prop bets and sports betting. 
There is a loophole in the act that allows wagers to be placed on high school teams when players are over 18. Many feel that this loophole is meant to encourage betting on amateur events rather than the outcome of state high school championships.
Betting on eSports in Michigan
At the moment, there is uncertainty surrounding the topic of betting on the outcome of eSports, mainly due to the definition of sports under the Lawful Sports Betting Act. It currently defines a sport as an activity that includes individuals displaying their athletic skills.
The primary issue is how the concept of athletic skills is interpreted. Based on this definition, it is possible to argue that games like Call of Duty require great reflexes, agility, and communication. 
Retail sportsbooks in Michigan do not currently accept wagers on professional eSports. However, based on just how quickly eSports is growing in popularity, as both a sport and in the world of sports betting, we are confident that it is just a matter of time until players can place a wager on the outcome of major eSports tournaments.
Legal Sportsbooks vs Illegal Sportsbooks in Michigan
Before sports betting was legalized in many states, it was an illegal industry worth over $150 billion. Sports betting fans would place wagers on their favorite sports at their local bookie or an illegal offshore sports betting site. This created an illegal industry where many winning wagers would not be paid, with no legal recourse for those who had been cheated. 
Let's take a look at illegal sportsbooks vs. legal sportsbooks.
Payouts
As we already mentioned, one of the biggest drawbacks of an illegal sportsbook is that players have no recourse if they aren't paid what they've rightfully earned. Offshore sports betting sites are not regulated and do not fall under the jurisdiction of the United States.
This is an in-direct contrast to legal sportsbooks who are obligated to honor the wager. For instance, in 2018, FanDuel offered odds of 750-1 in the Broncos vs. Raiders games due to a mistake made by their algorithm. The state regulator got involved and made sure that FanDuel honored the wager and paid the player the $82,000 they won. 
If this was an offshore site, you could bet your bottom dollar that the player would have never seen even one red cent.  
How to Tell if a Sportsbook is Legit
Some players out there might just assume that all sportsbooks are dodgy. Thankfully, this is far from the truth. All of the online sportsbooks we have listed thus far are regulated and 100% legal. 
There are several different ways a player can make sure that a particular sportsbook is legit:
1.   The first way is to do a bit of online research. If you find several different forums complaining about a particular online sportsbook that did not honor the wager, steer clear of them.
2.   Search for press releases that have announced a partnership between the sportsbook and a licensed, land-based casino. In Michigan, online gambling laws state that a sportsbook must partner with one of the state's 26 licensed casinos (Michigan is home to three commercial casinos and 23 tribal casinos).
3.   All online sportsbooks in Michigan are required by law to display the responsible gaming logo on their website.
4.   The Michigan Gaming Control Board regulates the state's three commercial casinos and its online sportsbooks. The MGCB is also responsible for auditing, licensing, and regulating these casinos and online sportsbooks along with their suppliers and distributors. Players who have an issue with an MGCB-regulated online sportsbook regarding payouts or any other problem can submit a complaint form.
5.   Michigan's 23 tribal casinos are regulated by the National Indian Gaming Commission, which was established thanks to the Indian Gaming Regulatory Act of 1988. This allows the tribes to regulate all tribal casinos in Michigan, enforce violations, and monitor all tribal gaming ordinances.
Why You Should Trust Legal Online Sportsbooks
Traditionalists may find it hard to trust online sportsbooks, but legit sportsbooks regulated by the MGCB are 100% reliable. These sportsbooks don't just sell wagers. They receive high levels of traffic based on their reputation for reliability alone. As we already mentioned, FanDuel paid out an $82,000 wager even though the odds it offered were the result of an internal error.
These sportsbooks are required by law to keep the funds of their customers and their operating funds separate so players can rest assured their money will never be used to cover the sportsbook's internal costs. If a player feels that their complaints are not being dealt with properly, they can escalate the issue.
How MI Online Sportsbooks Pay Winning Wagers
Most of Michigan's online sportsbooks payout winning wagers via direct deposit, PayPal, or check. Players can transfer funds to PayPal accounts, debit cards, or credit cards. If the payment is over a certain amount, the sportsbook may decide that it will only be paid out in a certain way. For instance, DraftKings sends a check via mail for payments over $2,000, while other sportsbooks like William Hill may make the payment via a prepaid card or as cash from a physical sportsbook.
At all online sportsbooks, the player's online account will serve as the gateway for payments. Regulated sportsbooks have payment guidelines, strict timelines, and government oversight to ensure players are paid fairly and on time. These practices ensure that online sportsbooks are just as legitimate as any retail sportsbook.
MI Online Sports Betting in a Post-COVID 19 World
As you can see, MI online sportsbooks are a preferable option compared to illegal offshore betting sites. The only challenge that these online sportsbooks are now facing is the Coronavirus, with Michigan's casinos and sports leagues across the nation closing just as many sportsbooks were being launched. Without online sports betting, many MI sportsbooks struggled to earn any significant revenue.
The good news is that as long as players maintain social distancing and follow CDC guidelines, the state's sportsbooks could very well bounce back.
FAQs About MI Sports Betting
When was Sports Betting in Michigan Launched?
Retail sportsbooks were launched on March 11, 2020, and online sports betting began on January 22, 2021. 
What is the Tax Rate for Online Sports Betting in Michigan?
The tax rate is currently taxed at 8.4%. 
How old must you be to place a wager at a Sportsbook in Michigan?
You must be at least 21 years old to place a sports bet at any MI sportsbook. 
What Sports can you Bet on at a MI Sportsbook?
Wagers can be placed on any professional sports, college games, and amateur sports with athletes over 18. 
Wagers cannot be placed on any games that involve high school teams or younger. 
Can Wagers be placed on an eSport Event?
No. 
Who can Apply for a Sports Betting License in Michigan?
Individuals who hold a casino license as permitted by the Michigan Gaming Control and Revenue Act and Native American tribes who conduct Class III gaming are licensed Michigan casinos as permitted under the National Indian Gaming Commission.