TwinSpires Sportsbook
SAFE
BETTING
SQUAD
When you see the seal, you're safe to play
TwinSpires Sportsbook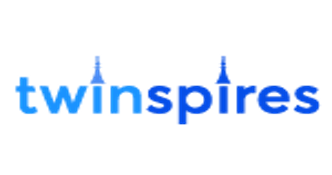 Licensed & Regulated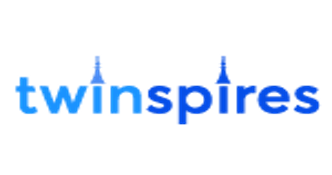 Licensed & Regulated
New Player Offer
Which Bonus?
Risk-Free Bet up to
$1,000
SAFE
BETTING
SQUAD
When you see the seal, you're safe to play
Why We Like Them
TwinSpires 
TwinSpires Sportsbook
Bonus Codes
TwinSpires Sportsbook Review and Promo Codes
Michigan

Bonus Codes

Sports
Risk-Free Bet up to
$1,000
About TwinSpires Sportsbook
TwinSpires Sportsbook MI Review and Bonus Codes
When TwinSpires first launched, it was solely a horse racing wagering platform, and it continues to be recognized as one of the largest horse betting platforms in the United States. Churchill Downs Incorporated, the parent company of TwinSpires, announced plans to merge its BetAmerica sportsbook and casino into the TwinSpires brand in most states where it operates, including Michigan.
Though it's one of the newer Michigan online sports betting sites, there is still plenty to like about the site and mobile app. TwinSpires offers sports bettors plenty of reasons to keep coming back, from the ease of navigation to terrific contests.
Banking Options at TwinSpires MI
Depositing and withdrawing on TwinSpires' online sportsbook is a straightforward process. Users can deposit funds using various methods, including Visa/Mastercard, PayPal, ACH, Skrill, Play+, or online banking. Using the bonus code BET1000 allows users to get one week free of risk-free betting up to $1,000.
Withdrawals are seamless, and funds are available quickly, usually after a several-day processing period. Options include PayPal, Skrill, Play+, ACH, wire transfer, and paper check.
What Sports can you Wager on at TwinSpires Sportsbook MI?
There is no shortage of available betting markets at TwinSpires Sportsbook MI. The website and app feature all the major sports such as the NFL, NBA, MLB, NHL, college football and basketball, golf, and tennis in an easy-to-use format on the left rail of its home page. It also offers betting markets for other sports such as boxing, cycling, motorsports, and UFC. 
TwinSpires moves the most "popular" sports to the top of its home page so Michigan bettors can find them more easily.
Types of Bets Available at TwinSpires Sportsbook MI
TwinSpires offers all the standard betting markets such as moneylines, totals, spreads, and futures. Same-game parlays and player props are not offered.
Contests rotate daily, offering new and exciting promotions for bettors. Examples of current promotions include their well-known Parlay Boosts.  
TwinSpires Sportsbook Features
TwinSpires offers all the standard betting options you'll find at major legal sports betting sites. This includes game spreads, totals, moneylines, futures bets, and several other options on all the major markets, plus such features as live betting and odds boosts.
Live Betting
Like many Michigan online sports betting sites, TwinSpires MI sportsbook does offer live betting on certain games. They constantly update point totals, spreads, and moneylines throughout the duration of an event, so don't simply click out of the site or app once a game begins. Odds are adjusted by a computer algorithm.
Cash-Out Option
Sometimes, you don't have to wait for your event to be over to cash a ticket. Like many other sportsbooks, TwinSpires gives users the option to cash out before the event is over. It's not always available – especially if an outcome has all but been decided – but it gives sports bettors the option to cash out a percentage of what they wagered and/or would be paid out if they're nervous about a backdoor cover or if they believe their bet is going to lose.
Odds Boost
TwinSpires offers a generous number of odds boosts in what they call Super Odds. They're easily visible and available on the home page and are constantly changing. The Michigan sportsbook operator routinely adds odds boosts for multiple sports, and it's one of the site's best features.
Same Game Parlay
Though same-game parlays are becoming more popular at some of the larger sportsbooks, TwinSpires does not offer this feature. While some parlays may be available within a game, Michigan bettors can't put together their own parlay within a single contest.
Bets Allowed
In addition to bettors being able to place standard wagers on games, TwinSpires also features various casino games and horse racing wagering within their desktop and website. If users simply want to bet on sports, they'll find all the standard options they'd find at a typical sportsbook, including point spreads, totals, moneylines, and futures.
TwinSpires Sportsbook MI User Experience 
What you see is what you get on TwinSpires. There are no unnecessary bells and whistles, outrageous color schemes, or overwhelming graphics that can sometimes deter from the user experience. The desktop lays everything out in an easy-to-understand format.
All betting markets are available on the left rail of the home screen, with "popular" betting markets moved to the top of that rail. TwinSpires also has a link to "live right now" events and "starting soon" events, so bettors will always know what's happening in real-time without having to look far. Promotions and contests are also directly in the middle of the website's home page, so users won't have to dig through to find particular odds.
Bettors can click into specific events to see past matchups, which can be helpful while researching and deciding what to play. The betslips populate easily but also feel busy, with multiple options for bettors to make multiple straight bets or combine into a parlay. It makes sense once users get the hang of it and for experienced bettors, but it may feel somewhat overwhelming to those new to online gambling. It's easy to make a mistake when placing your bet. Our advice is to slowly take the bet slip process while finalizing your wagers until you get the hang of it.
TwinSpires Sportsbook Mobile App 
The TwinSpires mobile sports betting app is available on both Apple and Android. Its interface is similar to the desktop, meaning users will have a seamless experience going from one to the other. There is some lag time clicking into specific events and populating bet slips, which could be an issue if users are live betting or attempting to get their sports bet in before certain odds change.
It's not a big deal, but it is longer than some of the more established sportsbooks. The sportsbook app is the same as the TwinSpires casino app, so users have a variety of betting options without having to open a new app. Overall the app is good, but not a standout, which is expected considering the sportsbook is still relatively new. All promotions, contests, and betting options available on desktop are also available on the app.
How to Create an Account at TwinSpires Sportsbook MI
Signing up for a TwinSpires account is simple and straightforward in a three-step process:
Visit the TwinSpires website

Enter in contact details, including name, phone number, email, and address

Set up a username and password, enter their date of birth and last four digits of your Social Security number for age verification purposes
Users will also set up security questions to help in the case of a forgotten password, and you should expect to show a government-issued ID when it comes time for the first withdrawal.
TwinSpires Loyalty Program 
TwinSpires online sportsbook does not yet have a loyalty program, but constant odds boosts, and promotions are available to all users that can qualify them for free spins on slots at the online casino and improved odds on sporting events.